Skip to Content
Meet Our Doctors
Meet the doctors of West Street Medical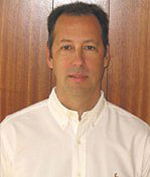 Lee Goodman, MD
Graduated from Tulane University, B.S. in biology, with honors
Graduated from Temple University Medical School, AOA Honors in 1985
Completed a Family Practice residency at the University of Virginia
Board Certified in Family Practice
Dr. Goodman has spent the last 20 years practicing emergency medicine. He lives in the Annapolis area with his wife and three children.
Jeffrey Fine, PA-C
Graduated from West Chester University, B.S. in Public Health
Graduated with another B.S. from Hahnemann University, as a Physician Assistant
Completed an Emergency Medicine residency at Los Angeles County, University of Southern California
For the last 30 years, Mr. Fine has worked in Emergency Medicine. He lives with his wife in Annapolis. His interests include fishing, bicycling, and international travel.
Available 7 days a week from 9 am – 5 pm. By Appointment Only.